About the Artist
I come from a family of artists, or at least, really creative people.  My mom jokes that we have each found a medium that we cut up and put back together again.
She started it!  Mom makes lovely, colorful and intriguing quilts.  Dad, a naval architect until retirement, "made sawdust," according to my mom, when he made side tables and other functional furniture.  My brother is the only one to make a living with his artistic talents, creating snowboard graphics early on, and then designing gloves for all sorts of technical and sporting pursuits.  My older sister is talented in textiles (and with words) while my younger sister makes beautiful furniture and marquetry.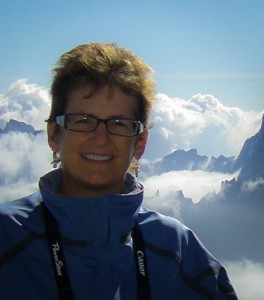 I got the glass.  While I have dabbled in a variety of crafts, glass finally caught me up and inspired me to "paint" with it.  I work in the copper foil or Tiffany technique and have expanded into mosaics in the last few years.  I'm always learning and trying new ideas.  I enjoy creating custom pieces that require dabbling with new design ideas or techniques  – so let me know what I can make for you!
3 Responses to About the Artist